The Celebration Singers — Founded 1938 as the Esso Choristers
Visit the Children's Choir 15th Anniversary "Music Memories" Concert — May 2010
Visit our 60th and 70th Anniversary Concerts
---
The Celebration Singers Adult Choir
Tom Pedas, Music Director, — (1995 - 1999)

The Celebration Singers Children's Choir
Tom Pedas, Founder and Music Director, — (1995 - May 2010)

The Celebration Singers Young Men's Ensemble
Tom Pedas, Founder and Music Director, — (2006 - May 2010)

The Celebration Singers is a non-profit New Jersey choral entertainment group of mixed-voice singers from the Union, Middlesex, Morris and Essex County areas and have been serving regions extending from Rockland County, New York to Trenton, New Jersey for more than 70 years. The group rehearses weekly and performs approximately 20 concerts per year. Their Annual Spring and Holiday Concerts have become a tradition as have our performances at nursing homes, hospitals and senior citizens centers.In 2007 they received the "Pride in Cranford" Community Service Award.

Our History


The group was founded in 1938 as the Esso Choristers, the company choir for the Standard Oil Company (which became Exxon) in Elizabeth, New Jersey. It all began 60 years ago at the Bayway Refinery when a male chorus was formed at Esso in Linden, New Jersey. When World War II military service prevented the men from continuing to participate, the female employees and families of the Esso men organized the Women's Chorale to carry on the musical performances. The women contributed to the war effort and boosted morale by entertaining at Camp Kilmer, Fort Dix and veterans' hospitals.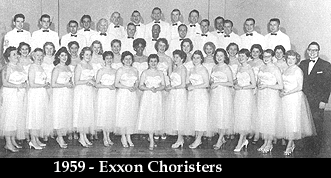 After the war, the Esso Choristers included both men and women with membership no longer restricted to Esso employees. When Esso changed its name to Exxon, the singers became the Exxon Choristers. Sponsorhip by Esso/Exxon was to end in the mid 70's when Exxon had a cutback in funding.

In 1978, the Exxon Choristers found sponsorship by the Township of Union and became the Union Choristers until 1980 when the group became a nonprofit independent organization and adopted the name Celebration Singers.

The adult choir has grown to 50 members. The Celebration Children's Chorus consists of 80 members who enjoy a tuition free musical education under the leadership of the current director and founder, Tom Pedas. The Young Men's Ensemble has 18 members.

The Celebration Singers is funded in part by the New Jersey State Council on the Arts, Department of State, through a grant administered by the Union County Office of Cultural and Heritage Affairs For more information visit online at: www.celebration-singers.org.

From each and every member of the former Esso Choristers, Exxon Choristers, Union Choristers, and the present Celebration Singers and Children's Choir, we say thank you… thank you for allowing us to bring our love of music and the joy of choral music to so many from 1938 to the present.
---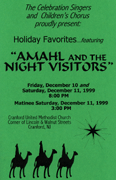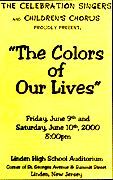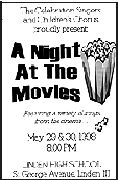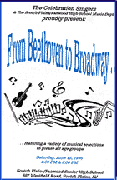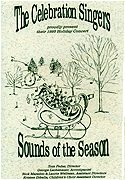 ---

President — Rick Marsden
Vice President — Dora Carbone
Treasurer — Ray D'Amato
Secretary — Judy Hailey
Vice President, Publicity — Jane Ryan
Vice President, Concert Staging — Eugene Kobliska
Vice President; Concert Appearances — Carmelyn Marinaro
Assistant to the President — Cheryl Wallace
Grants — Dennis Jenkins